Portfolio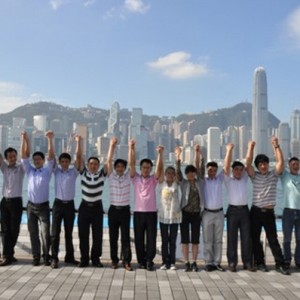 For enriching Anenerge staffs' casual life, strengthen the cohesion and cultivate our team spirit,
as well as to build harmonious and cheerful environment for enterprise development, our company organized
a two day trip to HK Dream Water Park and New Yuanming Palace.
In the morning of July 13nd, together with beauty sunshine, company's good buddies get together at the company
and set out to beautiful city HK with lots of joy and fun. There are two spots of this trip,
HK Dream Water Park and New Yuanming Palace. During the trip to HK, we talking and laughing all the way,
playing games and singing songs. We reached the Dream Water Park at noon. After a quick lunch,
we all can't wait to enter the Dream Water Park. Exciting drafting adventures,happy water game, delightful water park,
all of us enjoying at the fantasy water park and having a lot of fun to relax ourself freely.
The other day we come to the second spot, New Yuanming Palace.
At this strong cultural atmosphere classical palace, we experienced the great culture of Qing dynasty,
extensive and profound Chinese culture, broaden our horizons. After listening to the tour guide's
talk about the culture & history of the Qing dynasty, my little good buddies and I were surprisingly shocked.
The activity not only harmonized stuff relationship, promote the emotional communication among employees,
but also demonstrated their cohesion and team spirit. Through the activity, the employees will devote into
the future work with greater enthusiasm and positivity.